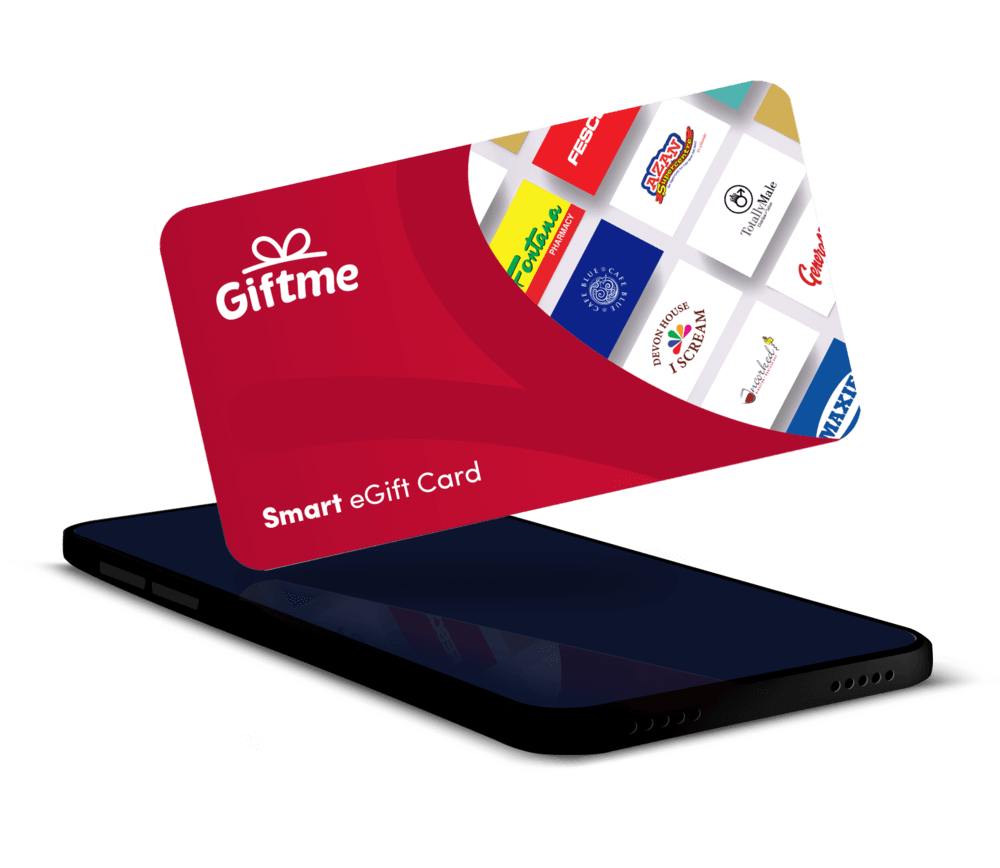 One Gift, Endless Possibilities
One eGift card. Multiple merchants. So simple to use, you'll never gift without it.
Buying lots of gift cards for your company?
We've made it easy using our corporate marketplace, shift your gifting online and order in seconds!
Shop Corporate
Shop 200+ Jamaican eGift cards
eGift Cards for any occasion – from Birthday to Mothers' day, Father's day, Anniversaries, Christmas and Weddings we've got it all.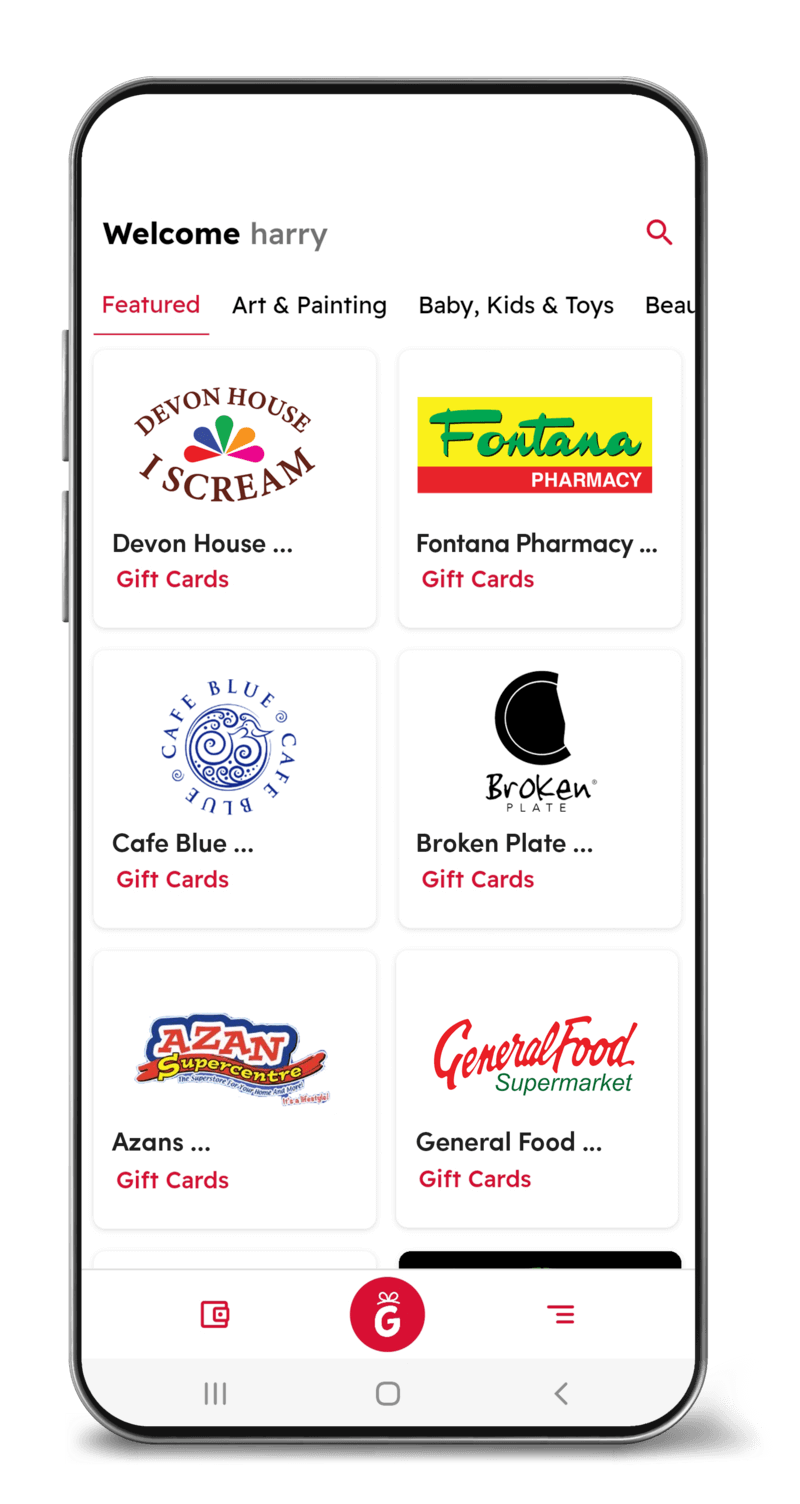 eGift cards for every occasion
With online gift cards from 100s of top retailers across the country, from categories including Pharmacies, Supermarkets, and Utilities. There's something for everyone.
Delivered instantly or at your scheduled time by SMS or email
Keep your cards at your fingertips with the digital wallet
No more plastic gift cards for landfill
The Experience!
From exclusive offers to gift inspiration, sign up now and discover gifting happiness with Giftme.
Go digital, go green, no waste!
Switch from dangerous physical plastic gift cards that poisons the environment. Stand with us, help to save the planet send eGift cards to your families and friends.
CO2 saved

3,497.33 kg
PVC plastic saved from landfill

853.22 kg
eGift cards sold

168,287
Aren't you tired of typing into google "gift ideas for…"? Wouldn't you want the process of gifting to be easier? Well, guess what? … whatever the occasion we've got the right gift for you! Need a birthday gift idea? We have over 100 merchants on our marketplace for you to choose from. We have perfect gift card options like Fontana, Azans, Adam and Eve Spa to tantalizing restaurants like Uncorked & Broken Plate. Mother's Day? Treat her to a spa gift card or let her choose from Maxie's wide array of women's clothing and home decor. Father's Day? Get the perfect Gift package from Totally Male Spa or if he is into cars, a Bert's Auto Parts Gift Card! Giftme smart eGift card lets them choose exactly what they want for their anniversary or graduation celebration. Christmas shopping is hassle free, so many eGift cards to choose from.
Forget about the stress of finding the perfect gift. Let them choose with the Giftme Smart eGift Card. We've got you covered!
Giftme takes into account the various tastes, interests, and preferences of thousands of consumers across Jamaica. We're confident that there's a gift card out there for everyone. Last-minute online gifts are easy with Giftme. We're all digital so you can send a gift card by SMS or email instantly, (or schedule for the right day and time if you have time to plan). For your corporate gift needs, Giftme Corporate will be your best friend. Send gift cards in bulk, customize them with your own brand to manage customer loyalty rewards, as well as recognize and incentivize teams, customers, and clients. Let Giftme be the ONLY gifting solution for you. I promise you won't regret it.